Research & Development
The team of inoage has extensive experience in developing sophisticated software and hardware. The area of research and development is an essential part of the business strategy. This includes development of user interface specifications as well as usage requirements for software and hardware products, for example. inoage commands more than 15 years of experience in the fields of software development and project management.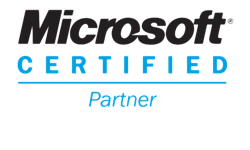 inoage is a certified Microsoft Silver Independent Software Vendor (ISV) in the area of "ISV/ Software Solutions". Requirements for this qualification are a high degree of education of our team members and verification of several, large project assigments with high customer satisfaction. Both, this certification and the successful compatibility tests for Windows 7, Windows 8, Windows 8.1 ensure that customers can reliably use our software solutions under all current Microsoft operating systems.
Software Development, Expertise, Tools
Microsoft® Visual Studio® (C/ C++)
QT development
Assembler
DirectX®
OpenGL®
Shader development
Music Theory & algorithms
OpenSceneGraph – Open Source High Performance 3D Graphics Toolkit
Nebula Open Source 3D Game and Visualization Engine
Nebula2 Toolkit for Maya®
Network technologies and protocols